 rich history. delicious food.
buon appetito
DINING ROOM & BAR NOW OPEN!
Dining Room
Sunday noon-9pm
Monday-Thurs 4-9pm
Friday 4-10pm
Saturday noon-10pm
Bar
Sunday noon-10pm
Monday – Thursday 3-10pm
‪Friday 3-12am
Saturday noon-12am
Available Daily: Noon – Closing
our story
about colosseo

Celebrating our 25th anniversary at its current location – 38 Park Lane Road, New Milford, CT
This revitalized restaurant offers a dining experience themed with the family's Italian heritage. Offering a menu of traditional dishes with a signature flavor along with some contemporary plates.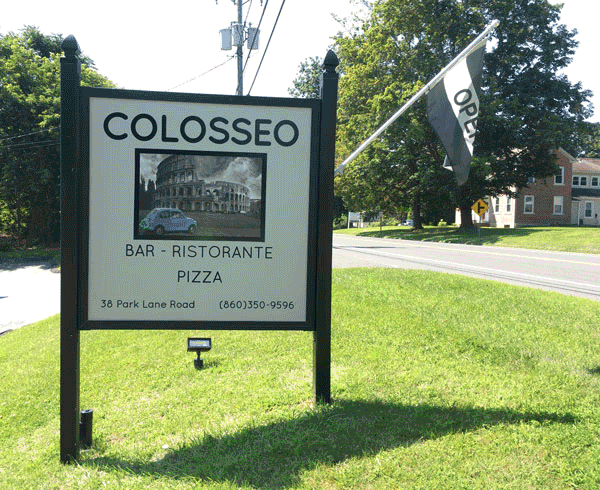 food for the entire family!
Make people happy

Enjoy friendly, attentive service and attention to detail
in the preparation and presentation of every dish on our menu.
We offer catering for your private parties or special events.
Commitment to service is our first priority.
the menu
specials

food is love
come hungry. leave happy.

Join us at Colosseo for the finest Italian food in New Milford.
We would like to thank all of our loyal patrons for their continuing support and
welcome new friends to the best Italian restaurant in New Milford.